Business Opportunity Seekers --- Consider the following information about our Company:
• Our company launched over twenty years ago
• Our company makes health, weight management, skin care and sports support products
• We are the leading developer, manufacturer and marketer of cell communication products in the world
• Our product line consists of more than 30 products
• We use the direct selling, or network marketing business model
• Anyone can order our products retail or through our non-business member option
• Our company is publicly owned and is traded on the NASDAQ
• We operate in more than 20 countries
• We are a member of the Direct Selling Association
• We are a mid-sized company with a proven track record
Since our establishment in the early 1990's, our company has been at the forefront in a commitment to developing authentic solutions to promote health, wellness and financial freedom!

All of our products are developed on the firm foundation of science and based on the proposition that quality natural health products can most efficiently support the human body's natural predilection to stay healthy.
I invite you to share in our vision while experiencing life-changing results through nutritional science along with God's gifts found in nature joined together making effective life-changing supplements.
And finally, most people are curious since I am looking for new team members if I have made any money with this company by promoting it's product line. This is a good question.
If I have not made any money in this business, you can rightly ask: then what makes you think I can if you have not?
During three of my best years in the business, my team moved over three million dollars of product for the company and I have been rewarded beyond my wildest dreams. After achieving the presidential director level (it took five years) with the company I have earned well over a half of million dollars.

We have a fabulous loyalty program that rewards your automatic order with redeemable points to exchange for free products!

Here to help,
Jack Kettler
5 Star Presidential Director
Certified Nutritional Wellness Consultant (GNWC) and Certified, Diplomat in Nutritional Education and Health (DSHEA)
Global Top Twenty Business Builder Award Winner!

Click on either link: http://www.YourgoldenKey.com or http://www.KettlerWellness.com These urls will redirect you to a couple of my educational marketing sites.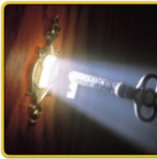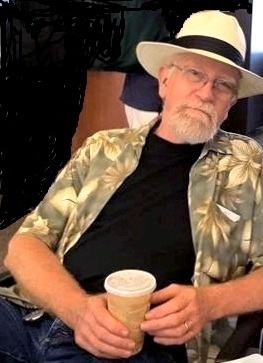 Praise:
I was searching on amazon last night and realized that former Mormon---now presuppositional apologist Jack Kettler (one of my all-time favorite Christian apologists) has finally written a book on Mormonism! I remember reading his many articles on how to witness to Mormons and present a thoroughly biblical refutation of Mormonism years ago. I remember being blown away by his level of knowledge and discernment regarding LDS teachings, and his insight on how to refute it lovingly. They were by far the best refutations of LDS theology and philosophy I've ever seen. This is especially important for me since I have LDS family and friends that desperately need to see the errors of Joseph Smith and the LDS leadership through the ages, and who desperately need the true Jesus.

I'm very excited about this book.
Thank you, brother Jack, for your contribution to this much needed area of apologetics and evangelism. I'll be counting the days till it arrives in the mail and am anxious to devour it.
God bless you, brother---and to Him be all the glory! Colin Lawson
Click on this link to get to my author publisher page.
"Paper currency is poverty, it is the ghost of money, not money itself." Thomas Jefferson
Trade your dollars for gold now for a more secure life and future! Learn more!
Paid to Get Gold